Worried about crafting a wonderful menu that is fitting for your family restaurant?
Worry no more and make use of our TasteBud Digital Restaurant Menu .A product like this guarantees nothing but the simplest and most excellent designs for restaurants Digital Menu that are catered to families of all sizes.
This can be customized with ease to efficiently take care of both your business and personal needs .
#TasteBud allows you to pick and choose services and integrations to add further value to the Restaurant/Hotel/cafes/foodtruck/Bar/Bakries/CloudKitchen/Event stall.

Are You Hotel/Restaurant/Cafe Owner?
---
Create a Digital TasteBud QR-MENU for your Restaurant or Bar. Their mobile is your menu now!Make Your Customers Feel Safe.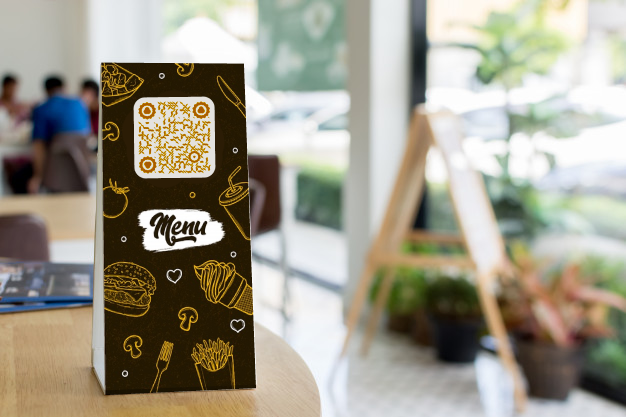 Scan QR code from your phone

Scan or Click on the QR Code to See the Menu Make Your Customers Feel Safe.

Check the menu directly on your smartphone

QR Codes at the Entrance /At table or bar/Beachside & poolside/ Room service.

Make orders, call waiters and much more

QR Code is not the only option to share your Menu Yet digital menu with your customers also on your website, facebook, twitter, whatsapp or by email.
Start the supporting system that you always dreamed about
Register
Signup Taste Bud account is required for logon and Create Digital QR Menu For Restaurant . With an account, you can leverage Web site functions and benefits that include SingUp as Restaurant /Bar/Café or and Hotel Owner Under One Hood. Fill User Name Normally Email Id , Name Name , Email Id /password as your choice Use Unique Strong Password Tick on Terms Check Box Finally Push Register All Done ! Email Confirmation mail along with Email Verification Link in your Email Inbox click and Verify
.
Login
Place UserName and password System Redirect you Into DashBoard
Forget Password
To use the Password Reset section, you need to place Email Id then submit . You Got "We've sent an email for resetting your password to your email address. Please check your email for next steps." The system will send a password reset link,
>>
DASHBOARD
My Dash Board Accessing Admin Panel Dash-Board: Login with your Admin email and password. After login, you will see your username in the navigation, click your username and click "DashBoard" link on the dropdown menu. When you Fill Detail Tax No. and Upload Tax Certificate Our Team Will Evaluate you account and a mail of confirmation sent to you .
Changing Admin Password: Go to the main navigation, click your username and click "My Profile" link on the dropdown menu. "Change Password" option . Fill in the form and change you password.
Updating Profile Information: Go to the navigation, click "Profile" link on the. In this page you can edit your Owner Name /Profile Address/ Profile Image/ Profile Email Id-Phone You Can Access Quick Link
Order management
Live Order
Get customer orders with exact details or add-ons. Churn out items with speed and accuracy. Keep a track of all current orders and allow your customers to pick-up their order . Progress Step Like Food Preparation Time /Chef as well waiter Name Give H2H Interface .
Accepted Order
If you have Multiple Order Collection system specially who have multiple kitchen or Multiple Food Court /Dining .You can track all accepted order here
Prepared Order
Once order accepted your Kitchen staff/ Chef set food delievery time along with who are chef .
Delivered Order
Once Food Prepared in this section set Delivery D etail like Waiter in term of dining/Rider in term of Home delivery or/and Terminal staff in term of Take ways This will help your guest mre detailed who deliver food along with Delivery Details
Rejected Order
Either your Guest or your Team cancelled or reject order track all Here.
Completed Order
Keep a track of all orders and allow Team for Cross marketing .
• Advanced Orders Info Table with search and filters.
• Export Orders Info to CSV file.
• View Order ID, Order Status, Customer Name, Store Name, Payment Method, Amount, Time and Time Elapsed in one screen.
• View Customer's Details, Ordered Items, Total amount, Order Distance, Live Order Timer.
• Easy to visualize all order activities in a single page for a single order.
• Manually Accept/Cancel/AssignDelivery/Re-assignDelivery facility for Admin.
• Print Order Details on Order Arrival and KOT on Thermal Printer

Add -Manage Store-Cafe-Restaurants
Simply Create Add Store Place Slug,Name Discription , As per Plan you can add Multiple Stores in Simple Account.
Add -Manage Hotels and Rooms
Simply Create Add Hotel Place Slug,Name Discription , As per Plan you can add Multiple Hotels in Simple Account.
Refund Request
If you Guest make refund request (in case payment done ) or cancelled order here you can track all Request Goto Edit section and proceed Refund Request
>>
Call ON
A smart device to alert your staff with the needs of your guests. Just press a button to call for food/ menu/ bill payment. The waiter calling device enables customers to convey their request to the wait staff without calling them or shouting. -Call A Rider A smart Hume 2 Human interface with secured Face Interface your customer Kwon who and with what identity Food Delivered
-Call A Token- Token with Smart and Easy Navigation alter you as well your customer about take way –Pickup Point in real Time
>>
Customer management
Customer Log Know your guests better with automated Customer Log management on taste bud interface. it will help you for third party market tools . simply export your Customer details and use prefer CRM system Add New Customer if you want you can add manual guest details for your orders .
IF YOU WANT TO JOIN OUR WHATSAPP/TELEGRAM GROUP PLEASE FILL THE FORM
>>
Item Management
Easy menu updates. Fastly change your menu items, prices, and descriptions that appear on your digital menu without reprinting your QR menu every time. Manage Cuisins
Add/Edit/ delete Cuisine it will help guest to find out item under Cuisin Manage Item Category
this is the page where in you will define your food product category eg. sandwiches , dinner, side etc. Manage Addon Category
in here you will define the addon category just like the food category Manage Item
in here you will define the food item by category, define price ,discount and addons.
Quick Menu
Add item as Quick menu like water salads ect can order Multiple times in single order
Combo Package
You can create Combo food simply add combo food name and add multiple item with combo food price and variables .
Favorite
Track all Guest favorit item here for guest taste habit Old is Gold Frequent Foodies Pre gesture Help your regular customers by providing convenient service at your restaurant.
Reviews
Know your customers and gather quick feedback on what people think about your restaurant. Gather quick and actionable insights into your brand's market and consumer-perception.
Banner management
• Set Promotional images to an item to upsell the product. • Set promotional images sliders and link them to your stores and use them as a secondary source of income. • Set dynamic size of the Promotional Images. • An image linked to any store or item will only be shown if the store is providing service in the customer's area. • Link an external URL to the promotional image to divert your traffic.
QR Code management
No Need to reprint and change QR Code .
No need of an app installed on your phone; You don't need to talk to a waiter or restaurant employee, to have your order processed;Avoiding staying in any line to get the order;Make your order anywhere ,Ordering has never been so easy & fun. ai flagship Serve your guests to a futuristic experience while giving your staff a break.aicard has developed a flagship AI powered food-service robot that serves . we provide QR Tamplate match with your restaurant style and color Choice with own Design . our Designer Team update QR CODE for you --Simple Steps Free Signup , Fill all Restaurant Detail along with Setting(Like Minimum Order Value Dining/Home Dilivery /Takeway anyone or all of them) . Create Menu Under categories (like dinner/Breakfast/Lunch...) -Download QR Code print (also use Print Template ) & Place QR Code at Dining table or share at all favirout Social media platform ! That's It. Their mobile is your menu now! -- Scan the QR code on the Middle (or below) with your phone's camera app to live preview (Only Demo Purpose ) www.tasbud.com
A great Meal starts with the menu share your digital menu in a QR Code with your customers .To give your guests the ultimate dining experience!
Coupon management
• Create coupons with several options like fixed amount or percentage, usage, expiry. • Restrict a coupon's usage with a Minimum cart subtotal. Show your customers a message if the subtotal is not reached. • Coupons can be assigned to a certain selection of stores or all stores. • Coupons can be restricted to a number of times per user. share your digital menu in a QR Code with your customers .To give your guests the ultimate dining experience!
Associate Management
Add your Staff/Associate .you can track all staff like waiter/rider/terminal staff and assign table delivery rout or pickup point
Table Management
If you offer dining In this section you can add /manage Area like roof top / sea side/ main hall/ 1st Floor and under area section you can add table name like couple/family with seat capicity like 2 or 8 seater Dining Customers can scan a simple QR code, select items from the digital menu, finalize their order and complete payment all without human contact while the order would directly land in the kitchen.
Room Management
Are your Restaurant offer room service or even assocaite with those you don't have kitchen . simply place your QR Digital Menu at their location .Guest can simply scan your QR and make order/payment. Lots of Hotel associate with Near By Restaurant Simply Scan QR leaf and make order .from room/pool/Conference Area -a la carte (in a restaurant) referring to food that can be ordered as separate items, rather than part of a set meal.select with your choice Quick/Combo Meal You can sipmly add room type standard/delux or assocaite Hotel name under Room Type you can add Room No
Rider Management
Add Riders-Deliver Executives
You can add Rider or/and Associate rider here simply make request to rider once rider accept .you can assign rider for home delivery . add rider fee under slab or/ and add Multiple Bonus as per rider rout and time as well guest feed back opinion about rider
Delivery Pin code management
Here you can add pin code for home delivery order you can set multiple pin code with amount charge for home delivery services . if you offer Free Home delivery set amount 0.
Pickup Point Management
Takeway-PickUp services No more confusion on online order pick-ups. Detailed Time/Date Recieved From customer. Guest also get perfact navigation and Scheduale . You can simply add Pickup point address contact details of pickup point like email /phone your guest can simply select pickup point address with perfact navigation scheduale order . it will help guest and you for co-ordinate orders
Reservation Request
Here you can access all Reservation request if guest book dining (table) or share feedback or book Party food orders you can track and make reply for better and achieved communication
Payment Management
What kind of payment method are you using according to your prefrance you can set payment methods active/inactive on real time .once you active preferd payment method set note like COD (SET Rules/tender-tips details or UPI for hassele free payment or even online payment accept all type of cards vertual payments ect. You can on /off payment method anytime any where.
Payment Gateway Management
How to Setup Payment System https://tasbud.com/docs/paymentgatewaysetup.html
TasteBud is integrated with all the popular payment methods to ensure ease in business and customer satisfaction. Never turn away a customer short of cash again!Quick and easy digital payment acceptance as well Cash Counter for your guests and gets them their bill without any human intervention. Here you can add your payment gateway details like merchant id /key ect. Besure your Online payment method active and live mode . connect with gateway company for any Technical /transaction quarry directly
Report
In-depth Analysis & Reports Take charge of your operations with actionable reports.
Settings
Goto Store Edit Section General Settings You can set your Restaurant identity details here like Restaurant Name/Restaurant Phone/Restaurant Email/Description Custom Message This content view at restaurant profile footer section Full Address Your Restaurant address Under Visuls Section you can add Logo -favicon-Cover Images 100px X 100 px this will visible at your restaurant profile page Featured Image This image list at directory section Website :- You can add your website name if any Powered By :- If your restaurant are franchise of any brand or outlet you can place name of brand here
Social Settings
Link your Social media Identity Here
Location Settings
You can add your address here. Once address added
App Settings Here you can add currency /language and one time app setting Is Pure Veg ,Extra ChargeTips Default Currency Min Order AmountCountry CodeTime Zone
Upload Menu
Still worries send your Menu (pdf/word File ) We will Create Your Digital QR Menu on your Behalf ! You can simply upload your pdf menu here
Tax Settings
Set tax details here Owner Name/Owner Picture/Owner Email/Owner Phone Full Address Business Type like single owner/partner/Pvt Ltd/Public Ltd Business Name Name of Business Registered in Tax Deptt. SGST/TAX (%) CGST/TAX (%) Bank Details Bank Name/Account No/Ifsc Code Swift/Ibn Numbers You can add Tax Certificate or Restaurant KYC At least two Documents upload once Certificate Approved you can not Edit. Certificate 1 Name Certificate 1 Number Certificate 1 Upload
Legal Settings
Place online order terms if you offer promo /coupon code here you can write discount avail rules and privacy policy
Working Hour Settings
You can set open/closed time
Delivery Settings
Here you can on/off food delivery setup like Dining/Room/home delivery/take way only
Tips
you can Enable Tips Services for your Customer . you can add 3 Tips Value and Custom amount option along with 3 Tips amount value populate at customer Cart page when ever you want deactivate Tips services you and Desible Tips
Restaurant Types
Here you can set your restaurant Type like Thai/indian/japnees/FoodCourt/ Cloud Kitchen/ cake shop ect…
Kitchen Types
You can add Kitchen type like Veg/ Non Veg/ or tandoor ect
SEO Settings
You can add meta details for online visibility
Brand -Online Identity
Branding your business is a must. Make your mark online! Get your restaurant's Widget, Integrate with your Existing Or Newbies Webpage take online orders and inquiries and boost your sales and out-reach.
Online Ordering Widget
Allow your customers to place orders on your own website, enticing them with offers without having to rely on online aggregators. Allow your customers to order directly from your own website without paying commissions to aggregators.
Premium Module
Lots of Premium Module On way .you can simply make request for activate modules
Aggregator-
ERP Be it accounting TasteBud is integrated with ERPs like TALLY , SAP, Tax master and many more to help you run your business efficiently .No need to re-enter all data in ERP separately.
API
Your API key. If needed, you can get a new one by hitting the button below. Looking for the API Documentation?
Languages
ability to edit and translate Languages from the admin panel. You can either use the Admin panel -> Languages system to easily create or edit a language, or: Duplicate the app/languages/english#en.php file, rename the duplicated file to your actual language name and start editing the newly created file. The same process needs to happen for the admin panel translations, app/languages/admin/english#en.php.
Plan
My Subscription Plan A plan to suit your needs.You can start with Sunrise and scaleUp when ever you want !1.SunRise 2. Sun Aroma 3. Full Moon 4. Request for Custom Plan Once you subscribed you can choose flexible payment method like offline/online/UPI/Cash Receipt Available Promo Codes : Flat10( Discount: 10 % ) Invoice number Amount (Rs.) Promo you can simply add promocode if any or contact sales team for Available Discount Codes Apply Promo Code Tax 1 (%) Tax 2 (%) 0 Grand total (Rs.) Payment mode Select any one payment method Pay with Razor Pay/Pay with UPI/Pay in Cash/Pay Offline Transaction ID place Transaction ID Payment Note if any remarks place note here Upload Document if you opt offline payment Bank deposit upload receipt our Billing Team approve. Once account subscription Activate mail confirmation sent to you.
Custom domains
you can add your own custom domain . Simply add your domain name . Connect custom domain Make sure that your domain or subdomain has an
A record pointing to 5.77.60.82 or CNAME record pointing to in.tasbud.com and Name Server 1. ns1.demobox.us 2. ns2.demobox.us
Integrating a custom domain with DNS settings typically involves the following steps: 1. Purchase a domain name: You'll need to purchase a domain name from a domain registrar such as
GoDaddy, Namecheap, or Google Domains.
2. Obtain your DNS records: Once you have a domain provider, they will provide you with DNS records that you'll need to configure for your domain. These records will typically include an A record & CNAME record. and add Name server 1. ns1.demobox.us 2. ns2.demobox.us You need to add 2 Name Server record 3. Configure DNS settings: Log in to your domain registrar's account and navigate to the DNS management section.You need to add 2 new DNS record, choose the record type (A & CNAME) & follow the settings below (DNS Settings One & DNS Settings Two), and enter the corresponding value. 4. Wait for propagation: Once you've made the changes to your DNS settings, it can take up to 48 hours for the changes to propagate throughout the internet. During this time, your website or application may be temporarily unavailable. That's it! Once your DNS records have propagated, your custom domain should be fully integrated with our application. This part will be shown for your users to setup custom domain > DNS settings DNS Settings One Type
CNAME Record
/ Host
www
/ Value
in.tasbud.com
/ TTL
Automatic
Two Type
A Record
/ Host
@
/ Value
5.77.60.82
/ TTL
Automatic
Account
you can access all your account detail along with change pasword option.
Plan
Check you Current Plan along with Upgrade plan
Payments
All the Subscription payment made on your account .
Referrals
Simply Copy Referral Link and share all social media channels . Invite people Invite people to Taste Bud India with the following link and get 25% from all their payments to the platform.
API API Documentation This is the documentation for the available API endpoints, which are built around the REST architecture. All the API endpoints will return a JSON response with the standard HTTP response codes and need a Bearer Authentication via an API Key. Login into account click on API Read More about API Documents . Teams system The Teams will give you the ability to create teams, invite members based on specific permissions so that they can collaborate between accounts more easily. Teams management system Team members can be invited via email Team members read, create, update & delete permissions on a per-resource basis Team members can be invited to multiple teams & accept / delete any Quick Links Social Proofs FOMO Use social proof to convert website visitors into customers Watch your conversion rate skyrocket as your customers' praise speaks for you. a fully loaded toolkit with marketing tools, plugins, and pop-ups to create FOMO, Social Proof, Engage and keep your website visitors. Social Proof OneLink Do everything with one platform. Shorten URLs, create bio link pages, custom QR codes, vcard links, file links & more. Why do visitors want to click your link? One Bio Link & Multiple Links OneLink SocioStacks Planify your Business!Connecting Quality Businesses! Here's a perfect resource tool for you, that goes flawlessly in sync with your marketing stack. Social Stacks Food Delivery Request a Deliver now, via Whatsapp Become part of our ever growing community of Deliver companies and individuals. Bring your food delivers closer to the clients utilizing the WhatsApp platform. -- Scan the QR code on the  Middle (or below) with your phone's camera app to live preview (Only Demo Purpose ) www.tasbud.com
A great Meal starts with the menu
Let us help you with the task! Join Us As Deliver